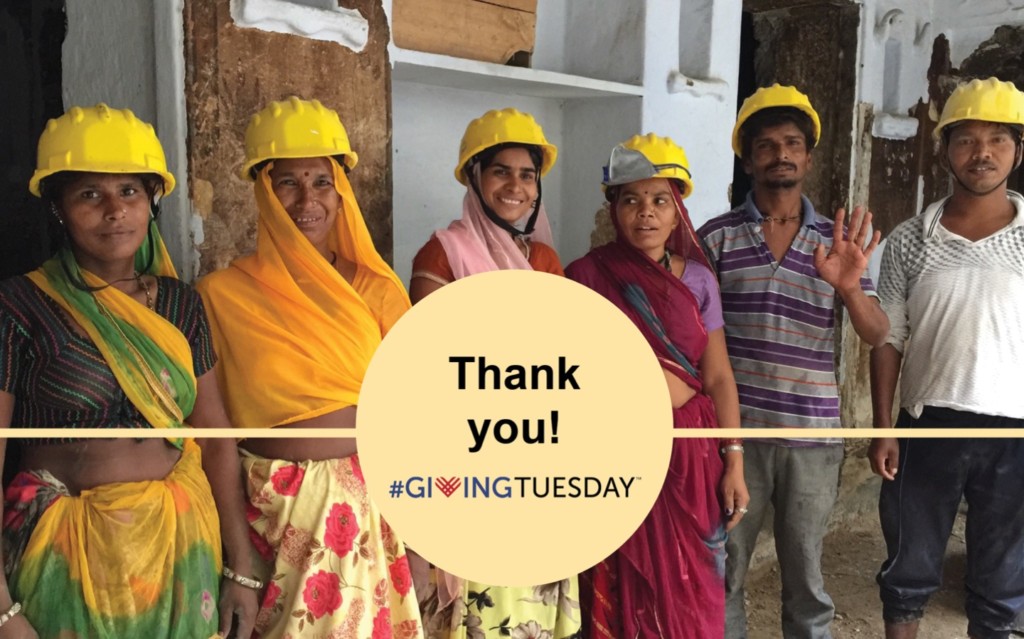 Because of your generosity on #GivingTuesday, $4,260 has been raised toward traditional building craft and safety equipment at the Bichli Haveli Project in India.
Yesterday was a thrilling day celebrating all that is happening at the Bichli Haveli Project in India. You met – and far exceeded – the goal for #GivingTuesday!
We can do more than we had hoped. 
The crew can move forward over the coming months with installing more lintels, replacing more damaged stone brackets, and plastering more rooms in the traditional manner (and doing it safely with their personal safety equipment). They inspire us every day with their hard work!
By making a donation at the link below, you can help them progress even further.
Thanks for coming together as a community of givers to bring jobs, hope, and a renewed sense of cultural pride to the crew who are helping restore this traditional Rajasthani house.
Namaste,
Carl, Donald, Gretchen, Melanie, Leslie, and Peter
Restoration Works International Board of Directors