During this pandemic, the best way to stay safe is to stay at home. For the Bichli Haveli Project in Udaipur, this means work has been temporarily suspended. The lockdown in India began March 24 and has recently been extended until at least May 18. Our partners and crew are safely at home. The RWI team, our partners and the Mehta family are assisting workers as best we can. We're also asking for your continued support.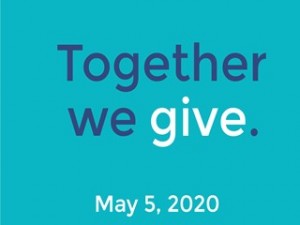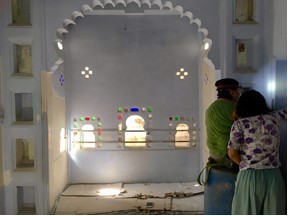 As a sister to Giving Tuesday, #GivingTuesdayNow brings attention to nonprofits and their partners working hard to protect staff and projects. It's also an opportunity for people around the world to stand together in unity–to use their individual power of generosity to remain connected and heal.
The crew for the Bichli Haveli Project have been unable to work because of the lockdown orders. Since March 24th, international travel has been halted and Indian residents are required to stay home. Orders have been extended until May 18, putting project on hold. While citizens are receiving basic aid for food and cooking oil from the government, it is sometimes insufficient. We want to continue to provide wages for our crew until work can resume. We're using the Giving Tuesday Now campaign to raise money specifically to support the crew.
As one recent donor wrote, "Your work empowering women and men to restore their own heritage was always so important, now it is a lifeline as you continue to support them" (April 8, 2020).
For nearly three years, Restoration Works International, with the support of our volunteers, partners, and crew, have been working hard to restore the Bichli Haveli.​ Much of the space will used as a heritage resource center, originally scheduled to be up and running by September 2020. Due to the pandemic, the immediate needs of the workers has become the priority.