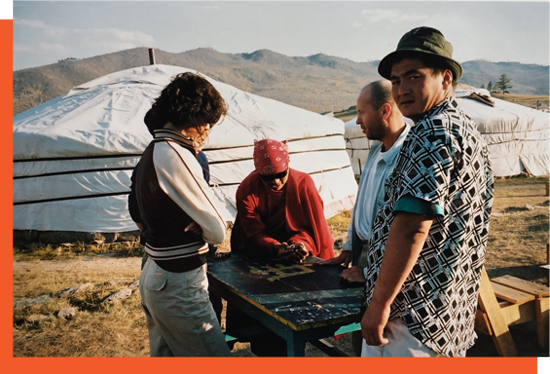 Playing a game of Shagai with the ankle bones of goats. My husband and I have such good memories of that week, it's one of the best things we've ever done.
– Bernice Nikijuluw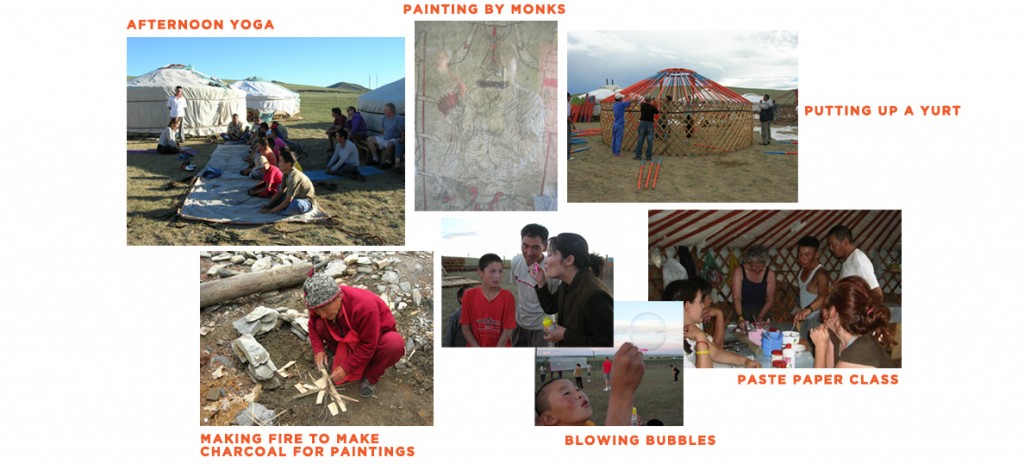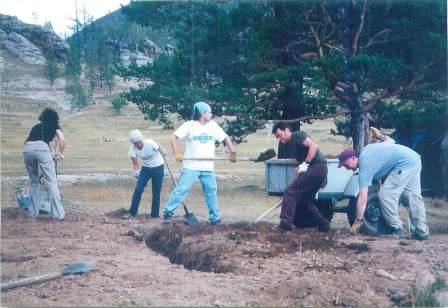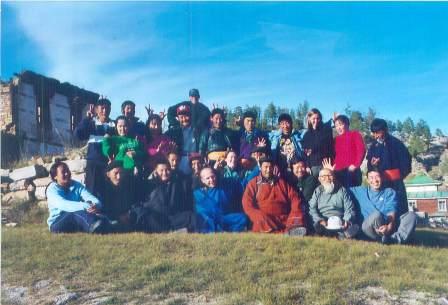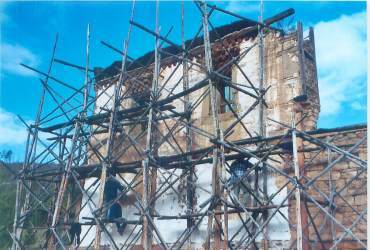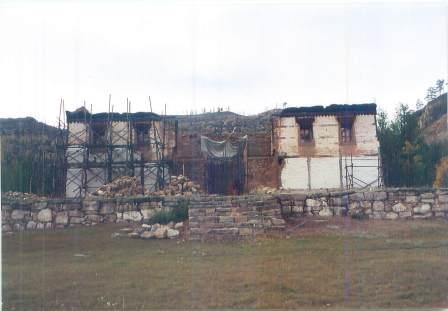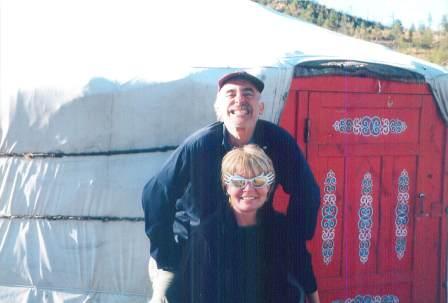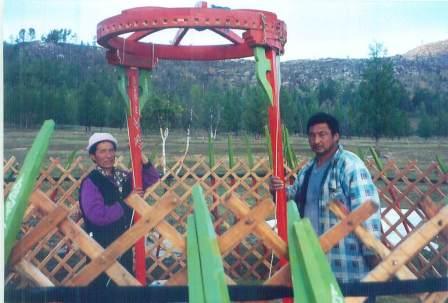 Early days at Baldan Baravian. Film not digital. Fondest of memories.
– Sue Anderson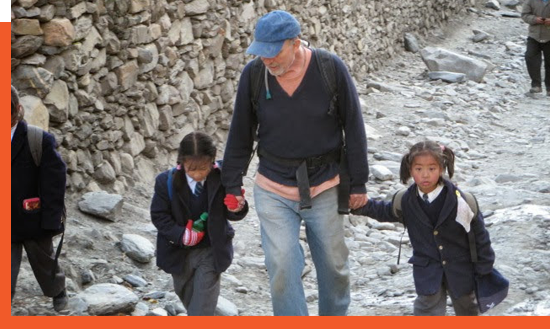 Treading on a rock path I have not much to say. That these children want to hold my hand is enough. Letting words age in cautious steps is enough.
– Carl Kopman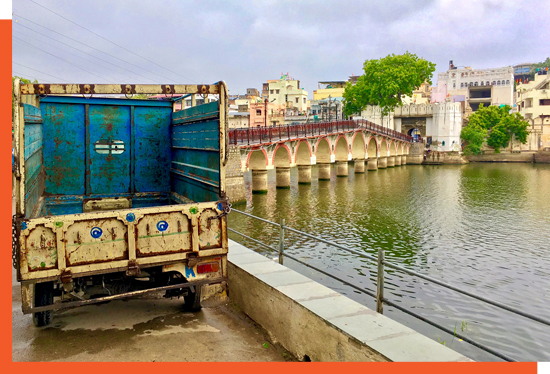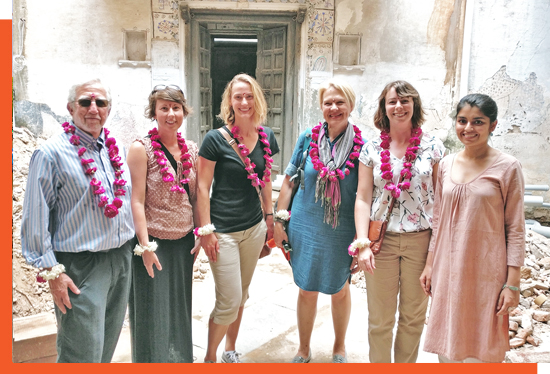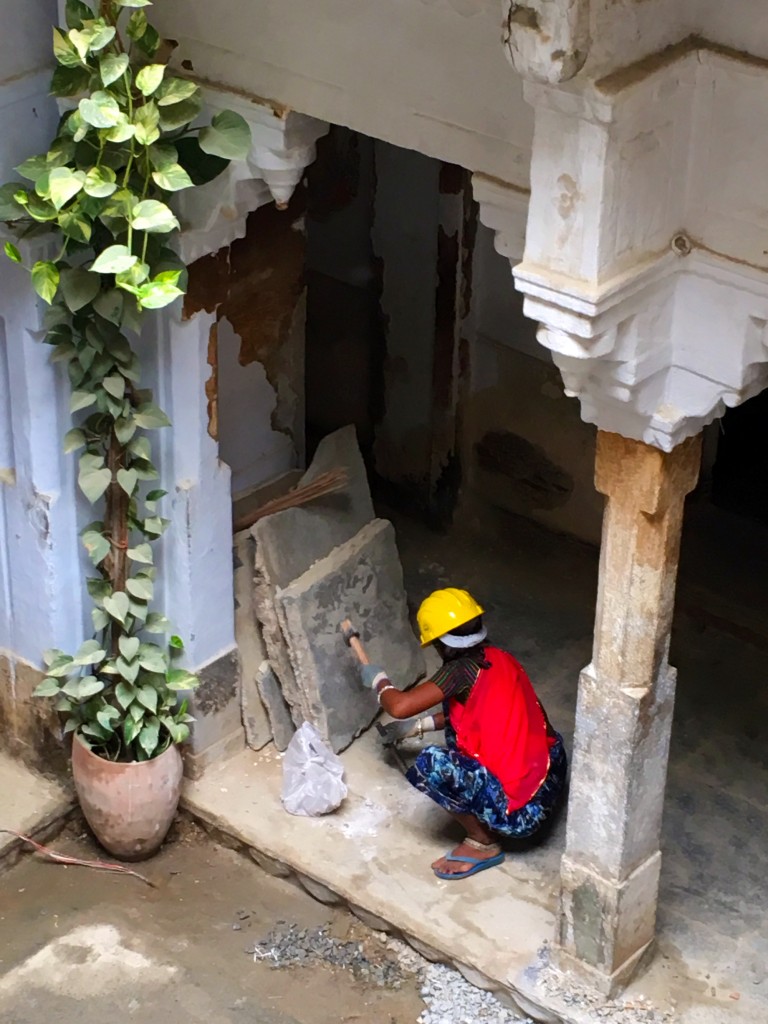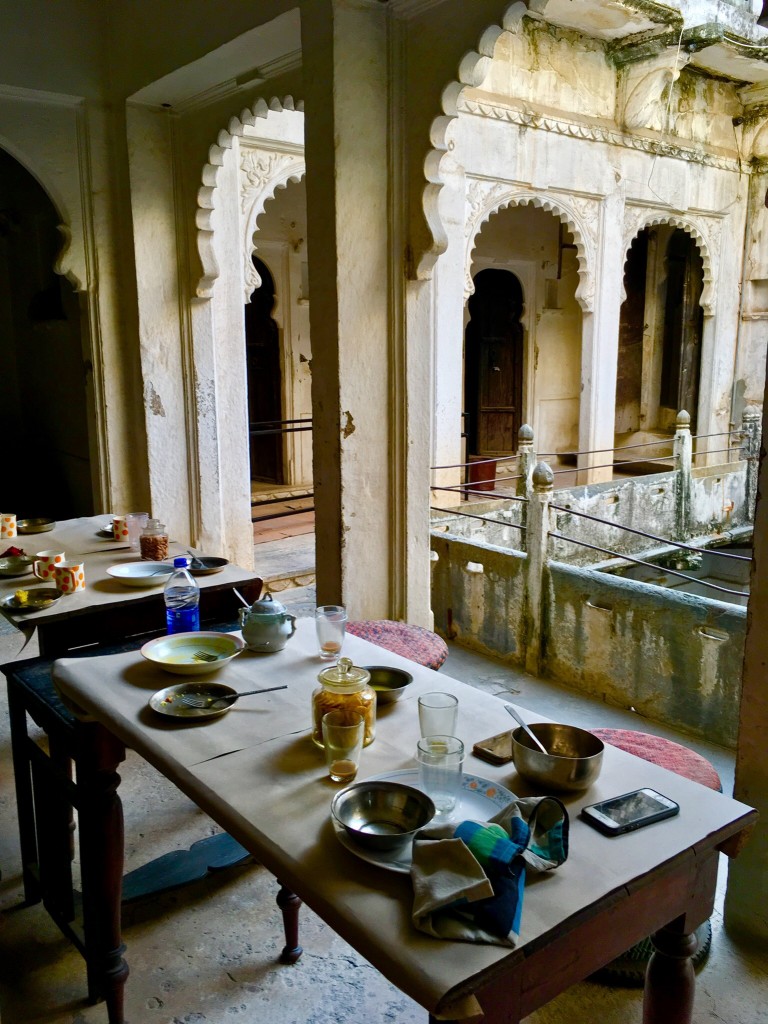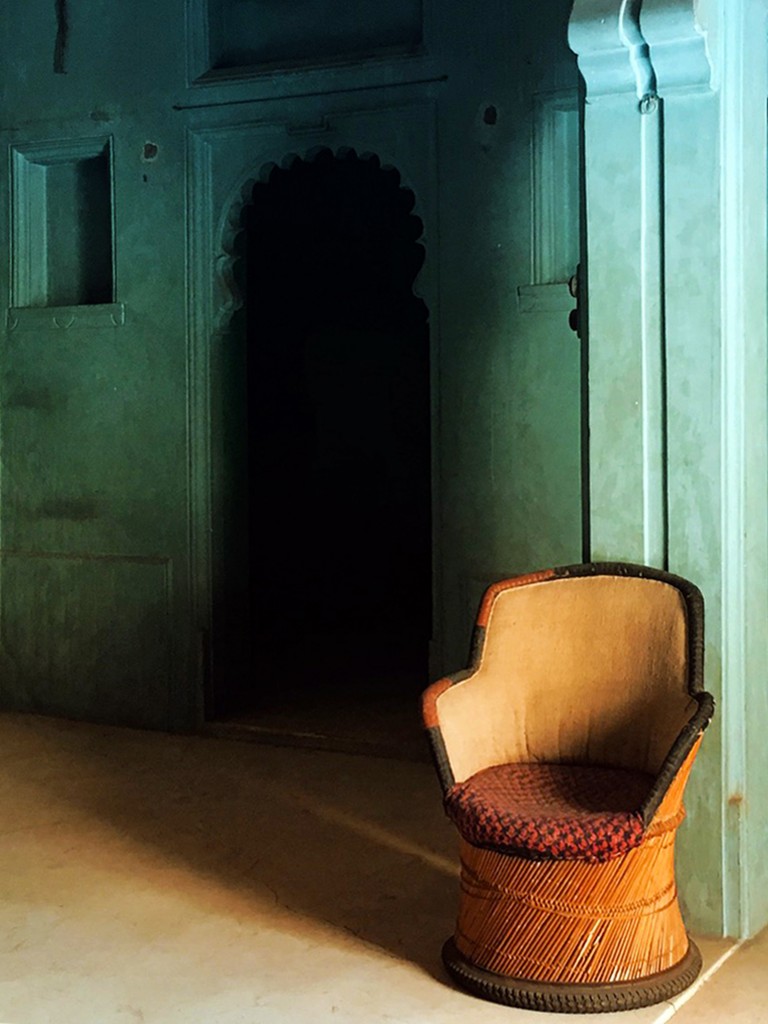 I had never been so far east before. The heat and the sounds and the smells were overwhelming, but made me all the more curious. Do people really experience this every day? The rhythmic clang at sunrise to tell us morning's arrived. I loved going to the Haveli and the challenge of learning new techniques, communicating and using my hands. I will never forget all the delicious food that was prepared for us at lunchtime, the chai masala breaks, working alongside the locals, and the constant feeling of discovery. Hot, dusty, satisfied: the afternoon pause allowed time to clean up and decompress. One of my favorite times of day was when the sun went down, the heat broke, and we headed to a rooftop. I'm sure my group will recount my fascination with the fruit bats, flying in overhead each evening; they never ceased to amaze me. The evenings were so calm, it felt like a separate day from the busy mornings and afternoons. Delicious, flavorful dinners overlooking the lake or the city (and sometimes the Ganga festival!) served as an important time for reflecting, relaxing and connecting with new friends.
– Courtney Hotchkiss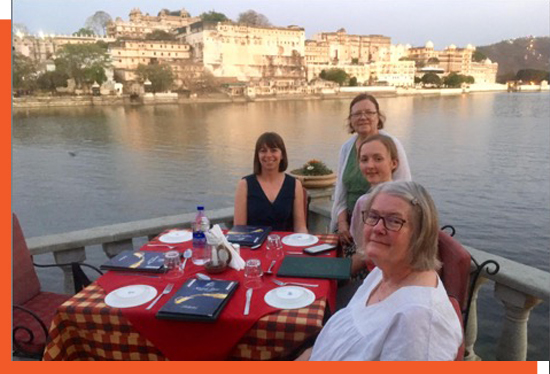 I had the opportunity to enjoy the close companionship that traveling and working together provides. One of my sisters responded yes to my invitation to join me and we created some new memories. In addition, the other women in our small group – one I knew well and another who became a new friend – made for a congenial group enjoying the mission of RWI and being together. This photo is a great emblem of our travel foursome – arranged by our Indian waiter at our favorite dinner location.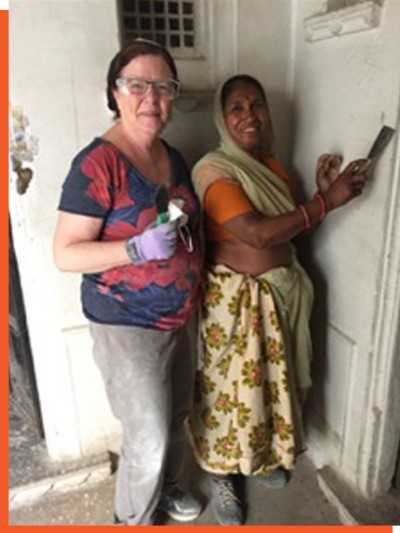 Here are two women working on the Bichli Haveli, one goal for 10 days. I have wondered what difference a woman with a paint scraper could make in Udaipur, India during 10 days of work. I did scrape away many square inches of whitewash, but that is not the heart of the matter. I exchanged being in charge of my work for being instructed by Ganga. I set aside my short-term work goals for those of a larger project developed by other people. I learned how some women lived and worked. I have a place in my heart for those women and the project. And I had a wonderful experience that enriched my life as I contributed to the RWI project.
– Betsy Bradley