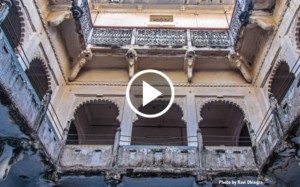 On this annual day of giving back, we are exhilarated and hopeful about the meaningful work that is beginning soon in India. Over the next few years, with our Indian partners and our trip participants, we will be restoring the Bichli Haveli in the old city of Udaipur, and embarking on a series of socio-economic programs to improve the lives of the surrounding community.
The first step is hiring our local crew.
We are recruiting from the community and the local female migrant population where employment and skill training will have long-lasting impact.
With your support today, we can reach this first milestone.
Just $2,500 would pay the crew's salaries for the the first month of work. Please help us create new jobs in Udaipur by donating to our #GivingTuesday campaign today.